Information
I Continue To Live In My Glass House | Stefan Kürten and Rita McBride
Feb 7 – Mar 25, 2023

I Continue To Live In My Glass House
Stefan Kürten and Rita McBride
February 7 - March 25, 2023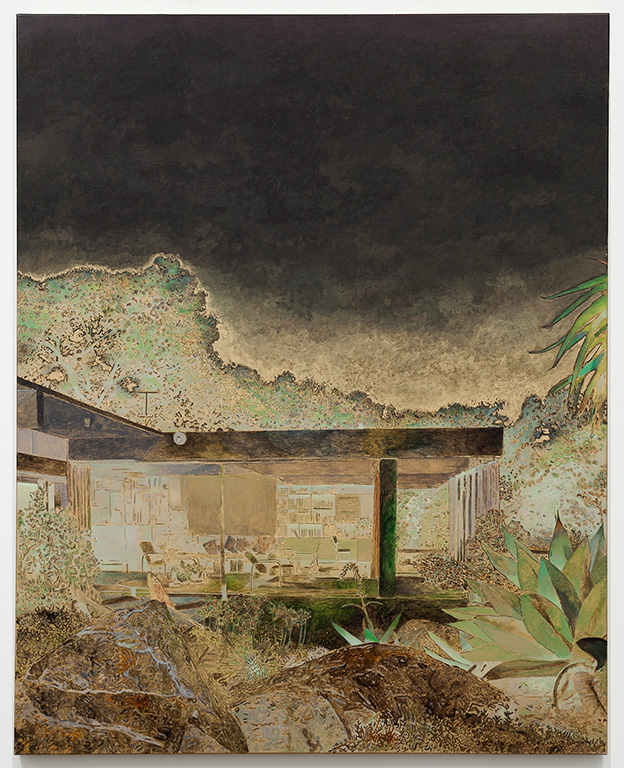 We are all made of stars, 2013
acrylic and ink on linen
59 x 47 1/4 in/150 x 120 cm
I Continue To Live In My Glass House, an exhibition of paintings by Stefan Kürten and objects and tapestries by Rita McBride, will be on view at Alexander and Bonin beginning February 7th.
Stefan Kürten is known for detailed depictions of homes. Although constructed from both found and invented imagery, his homes feel known or experienced. The slippage between archetypes, memories, and dreams are central to his compositions. Set in lush landscapes and mysteriously unpeopled, Kürten's homes evoke modern art or design museums with iconic sculptures and furniture viewable inside and outside of their transparent walls.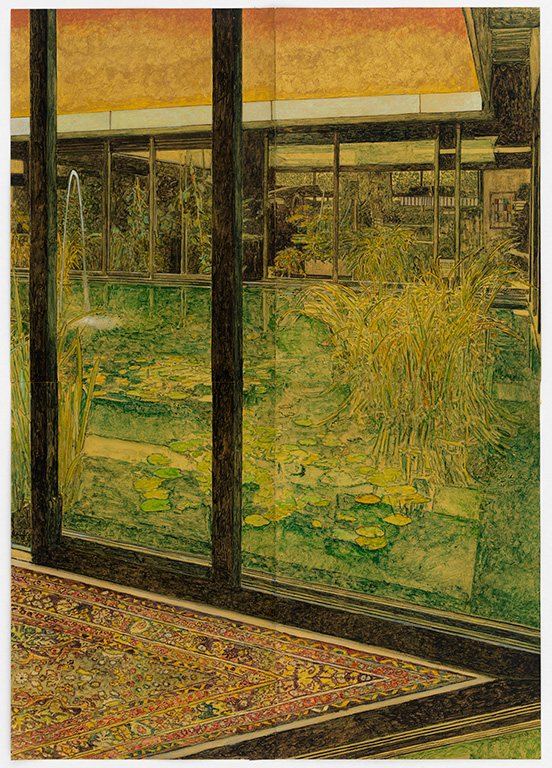 Withdrawnness, 2017
acrylic and ink on paper
33 x 22 1/2 in/84 x 60 cm
Rita McBride's work invites us to reconsider structures and design elements such as ductwork, awnings, wall coverings and other utilitarian objects. McBride represents a bentwood chair in Murano glass, fastened together by a material that evokes spun candy or plastic wrap. Chair (1999) comments on the life of a domestic object whose usage necessitates an inventive approach to repair or stabilization.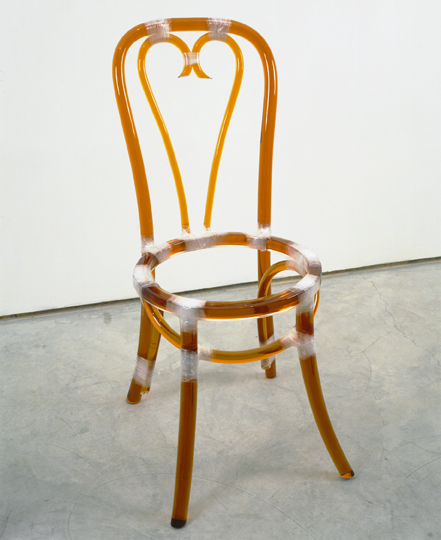 Rita McBride, Chair 2/3, 1997
Murano glass and plastic
361⁄2 x 19 x 23 in/93 x 48.5 x 58.5 cm
Several of Rita McBride's most iconic work will be exhibited in 2023. Particulates will be on view at the Hammer in Los Angeles from March 26 through November 5th. Arena will be exhibited with three additional works at Dia:Beacon beginning in July and remain on view into September, 2024.
Links to further information: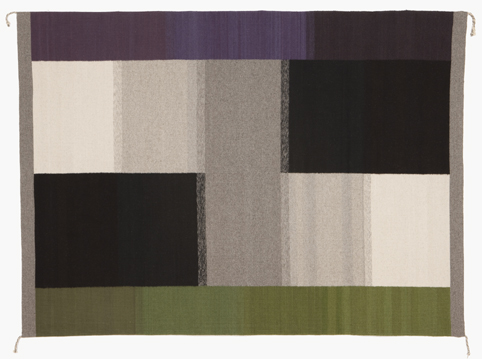 Color Test (Green Bar), 2009
wool tapestry
71 x 99 in/ 182 x 252 cm
In 2022, Kürten showed recent paintings at Beck & Eggeling, Dusseldorf. When the Night Comes Falling from the Sky, was accompanied by a monograph with an essay by Gregor Janssen.

59 Wooster Street, 2nd Floor, New York
212 367 7474